YOU ARE TAKING AN IMPORTANT STEP TOWARDS INVESTING IN YOUR HEALTH AND WELL-BEING
Participating in therapy is never meant to be a financial burden.
Therapy is a short-term investment in your health and well-being that can benefit you for the rest of your life.
My fee is based on industry standards and reflects the value of the work I do with my clients. To provide a point of reference, most Licensed Psychologists (Doctors of Psychology and Doctors of Philosophy) in Manhattan charge between $200-300 a session, which is considered the Usual and Customary Rate by most major insurance companies.
In general, I adjust my fee to fit each client based on their financial resources and unique life situation. 

I base my fee on what is reasonable,and other factors, such as our shared availability, a client's flexibility in scheduling, and based on openings in my schedule.
COURTESY BILLING
I offer courtesy billing and I will either submit your claims on your behalf, or provide you with the paperwork you need to file claims with your insurance provider. This eases the burden of filing claims and dealing with insurance companies.
To pay with a credit card, click here.
OUT-OF-NETWORK (OON) INSURANCE PROVIDERS
Although I am not an "in-network" provider, I offer out-of-network services that are within the customary range of what insurance companies reimburse. Working with an out-of-network provider allows us to work with more privacy and confidentiality.
To submit your insurance information for cross verification, click here.
TO SUBMIT INSURANCE CLAIMS YOURSELF 
You will need the following information:
PROVIDER: Dr. Logan Jones

NPI #: 1609236645

Tax ID/Employee ID #: 812825187

License type and number: Psy. D. 021566

Practice Address: 276 Fifth Avenue, Suite 605, New York, New York 10001

CPT Codes

45-minute session: CPT code 90834

60-minute session: CPT code 90837

A Diagnosis Code (i.e. F41.1 for Generalized Anxiety Disorder;  F43.23 for Adjustment Disorder with anxiety and depressed mood; F34.1 Dysthymic Disorder)
STEP-BY-STEP INSURANCE SUBMISSION + BILLING PROCESS
I know that dealing with insurance companies can be tiresome, so I have provided a step-by-step breakdown of how the overall process works.
If you would like more details, feel free to contact me.
STEP 1: CALL YOUR INSURANCE COMPANY + ASK THE FOLLOWING QUESTIONS
Make sure you have the correct information readily available: Your Name, Date of Birth, Address, Phone Number. It's best to have a piece of paper and pen or an electronic device to write things down.

Questions to ask:

Does my plan include "out-of-network" coverage for mental health? (Do they say yes or no?)

Is there an annual deductible for out-of-network mental health benefits? If so, how much? (What is the annual amount?) 

How much of my deductible have I met? (What is the remaining amount?)

Is there a limit on the number of sessions my plan will cover per year?

Is there a limit on out-of-pocket expenses per year? (How much remains?)

What is the co-insurance percentage for mental health services that my plan will cover? (What percentage does insurance cover once I reach my deductible?)

Does my plan require pre-authorization for psychotherapy? 

Do I need approval for a 45-minute session (CPT code 90834)?

Do I need approval for a 60-minute session (CPT code 90837)?

What is the policy year and when does my deductible plan reset (i.e. Jan 1 – Dec 31; July 1- June 30)?

What is the Usual, Customary, Reasonable Fee, also known as the the Allowed Amount for New York City in Area Code 10010?  I know that it is usually between $250 – $300 a session. (They will probably not tell you this information and state that it is "proprietary", which is not true – you are entitled to know what your plan sets as the "allowed amount".)

What is the Payer ID for my specific insurance plan? (i.e. 77624) 

Information you may want to jot down by the end of the call:  date/time of call, representative's name, reference number for the call, and the number that you called.
STEP 2: SUBMIT INSURANCE INFORMATION FOR CROSS VERIFICATION
Please click here to enter the information you acquired from Step 1.

For us to submit claims on your behalf, please click here to fill out the insurance form.
STEP 3: I SUBMIT THE INSURANCE CLAIMS ON YOUR BEHALF
Claims can sometimes be rejected, requiring additional information for processing, delaying reimbursement. Make sure to verify that the information you provide in Step 2 is correct and up-to-date.
STEP 4: PAY AGREED UPON SESSION FEE FOR EACH VISIT
STEP 5: CONTINUE RECEIVING REIMBURSEMENT CHECKS 
This will continue happening until your plan rolls over and deductible resets (usually in January or July, depending on your plan).
PAYMENT METHODS AND CANCELLATION POLICY
I can accept ACH Bank transfer, American Express, Cash, Check, Discover, Health Savings Account, Mastercard, Visa, Venmo, PayPal, and Chase QuickPay. To pay with a credit card, click here. I ask that you notify me or your therapist of a cancellation at least 24-hours before the start of the session, by not doing so you may be responsible for a cancellation fee (typically a full session fee). 
GLOSSARY OF INSURANCE TERMS
Deductible: This is the amount you have to pay for health care services before your insurance begins any reimbursement. So for example, let's say your insurance covers 50% for each psychotherapy session, but only after you reach a $1,000 deductible. If each session is $200, you would have to pay for 5 sessions before you reach your deductible ($200 per session x 5 sessions = $1,000). In this case, after reaching your deductible your insurance would reimburse $100 (50% of $200) and you would be responsible for a $100 balance.

Co-Payment: This is a fixed amount that you are responsible for paying when receiving health care services that are covered by insurance.

Premium: The amount you pay the insurance company each month depending on your plan.

In-Network Providers: These are health care providers that have a contract with your insurance company.

Out-of-Network Providers: Health care providers who are not contracted with your insurance company.

UCR (Usual, Customary, and Reasonable): This is the amount paid for services based on your geographic location. For example, in New York City, the UCR rate for out-of-pocket psychotherapy is typically between $200 and $300.

Exclusive Provider Organization (EPO): A plan where services are only covered by doctors, specialists, or hospitals that are in the plan's network, except in the event of an emergency.

Health Maintenance Organization (HMO): A plan that typically limits the services covered by health care professionals who work for or are in contract with the HMO, usually not covering out-of-network services (except in an emergency). Although this type of plan is more restricted, premiums are often much lower and have either low or no deductible.

Point of Service (POS): A plan where you pay less to see a health care provider in the plan's network. This plan requires that you obtain a referral from your primary care physician (PCP) to see a specialist.

Preferred Provider Organization (PPO): Like a POS plan, a PPO plan allows you to pay less to see a health care provider in the plan's network. You may also see an out-of-network provider under this plan without needing a referral, but for an additional cost.

Out-of-pocket Maximum: This is the most you will spend on covered services during the policy year, after which your insurance will pay for 100% of the services covered under the plan.

Individual Deductible: If you have an individual insurance plan, this is the amount you must reach before your insurance company begins reimbursing you.

Family Deductible: If you are under a family plan, the family must collectively reach a certain amount before getting reimbursed by the insurance company.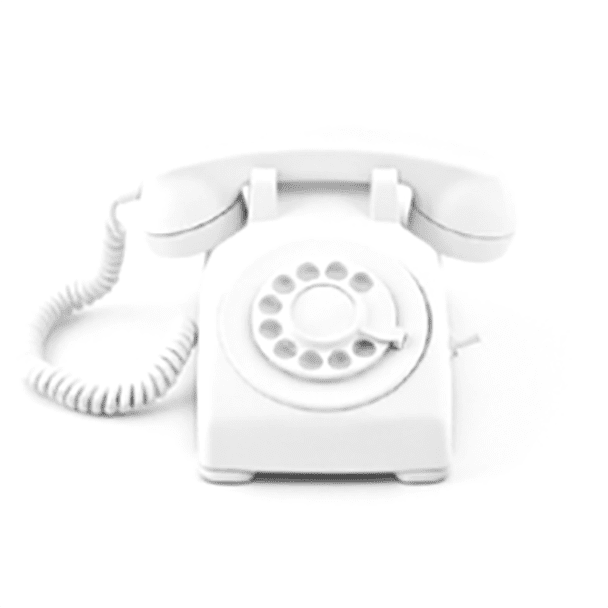 REACHING OUT IS A STEP IN A POSITIVE DIRECTION
Success is embracing opportunities for growth. At the end of the day, that's all therapy really focuses on - growth + healing.
Give yourself permission to give it a try.
You can reach me via email, by calling, or by booking an appointment through my client portal. I make every effort to respond as soon as I have a free moment. After all, there is no time like NOW to get things moving forward.
Like any relationship, the relationship between client and therapist is all about chemistry. I'd love to work with you, and my primary concern is that you get your needs met. Before we book an appointment, let's start with a brief phone conversation to get a feel for whether we align.
I look forward to connecting.

GIVE ME A CALL
PHONE: 646.798.8354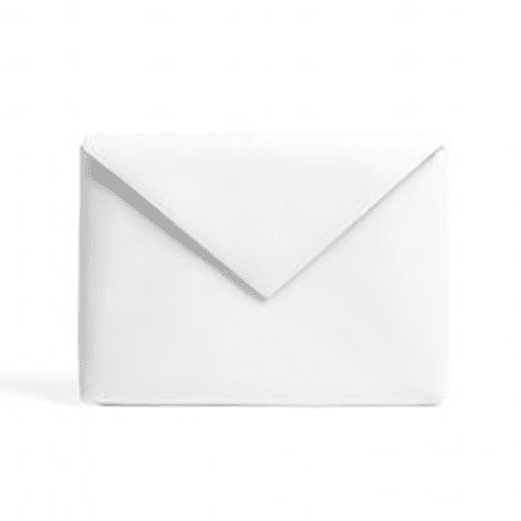 MESSAGE ME IF YOU HAVE A QUESTION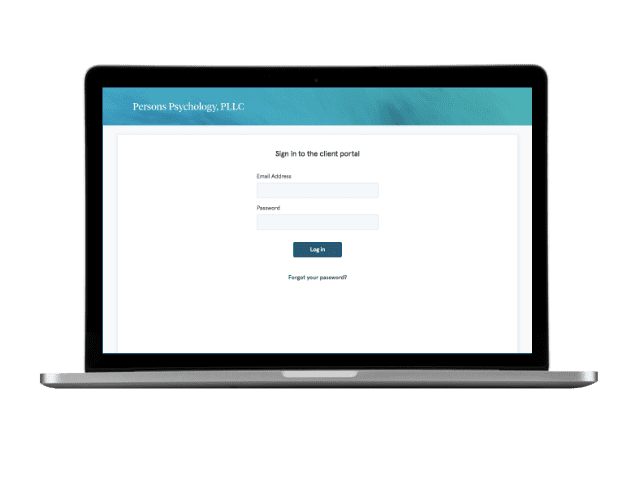 CLIENT PORTAL FOR CURRENT CLIENTS
VIEW IMPORTANT DOCUMENTS + DR. LOGAN'S SCHEDULE FOR APPOINTMENT REQUESTS