How To Find a Therapist Using Your Insurance
How To Find a Therapist Using Your Insurance
Many people think they cannot afford to pay for therapy or counseling services, but thankfully, that's far from the truth. In an age where we have access to a world of information at our fingertips, there are a wide variety of therapy and mental wellness resources one can take advantage of. While we still have strides to go in the public acknowledgement and understanding of mental health, it isn't as taboo a topic today as it may have been 20 years ago; searching for and finding a therapy service that is right for you is easier than you may have thought. In fact, most professionals working full-time jobs usually have health benefits, and those benefits most likely include funds explicitly allocated for therapy and mental health services.  Different insurance companies' policies may vary, but being mindful of the particular resources available to you in these initial stages of research will yield the results you desire. Here are some tips on how to find a therapist using your insurance.
How to find a therapist tip #1: Start by looking at your insurance company's website.
Start your search by going through your insurance company's website to find out all the details about your specific corporate plan for benefits. Some insurance company policies request a recommendation from a doctor to take advantage of therapy benefits. Others may require particular certifications from the person conducting the therapy sessions. When conducting your research, explore the different styles of therapy and certifications your insurance company covers, and if after combing the website you're still unsure about what services are included, feel free to make a list of questions and give your insurance company's customer service department a call to gain clarity.
How to find a therapist tip #2: Conduct a general directory search for therapists in your area.
After you have familiarized yourself with the specific offerings of your benefit plan, you are ready to start the process of searching for the right therapist for you. When searching for a therapist, Google can be a great tool for uncovering informative directories. Websites like Psychology Today have a search directory for therapy services in Canada and the United States, so that you can narrow your search to professionals near the area in which you live. Searching for therapy services online can yield lots of great results, and helps maintain a sense of privacy and discretion during the search process.  
How to find a therapist tip #1: Ask a Doctor, family member or friend for a referral.
Seeking a recommendation from your family doctor is another excellent option. The majority of doctors develop networks for referrals within their city of practice. Most likely, your family doctor will be able to recommend to you a few names of therapists within your area.  Professional referrals are great as they are not based on profit, like google search rankings.
Another excellent avenue for referrals is asking a friend or family member.  If you feel comfortable with opening up your search to your loved ones, they may have a helpful suggestion for a therapist they themselves have seen, or perhaps heard of from another source. Testimonial referrals can be a useful resource because of the positive experience attached to the recommendation, and the trust level you likely have in the loved one providing the suggestion.  In your search for a therapist, be sure to inquire whether the therapist accepts insurance benefits as payment. The whole purpose of the search is to find a therapist that fits within your insurance coverage requirements. Not all practices accept insurance benefits as payment, so be mindful of these details when asking questions at this vital stage.
How to find a therapist tip #3: Look for a therapist that offers some flexibility in their fees.
Many insurance companies provide limited funds towards therapy, so look for a doctor that provides sliding scales for their fees. A sliding scale for treatment is essentially a payment structure that can vary depending upon particular circumstances.  Some therapists offer a sliding scale for their costs to accommodate insurance benefits allocation of funds. Other therapists and practices can give significantly discounted prices for low-income individuals with proof of income.  In some instances, if one is unemployed and does not have any health benefits, some community organizations offer free counseling and therapy. Another beneficial resource for individuals who do not have health benefits and want affordable therapy services is to research local universities to see if they offer discounted or free counseling services.
Therapy is a wonderful, life-changing resource and no one should feel excluded based on perceived financial limitation.
While finding the right therapist to fit your needs can take some time and effort, the search process should never be a deterrent. Therapy can change your life for the better, enhancing your job performance, your familial relations, and how you feel about yourself. Money or life circumstance should never block you from the blessing of therapeutic services, and using your insurance to alleviate the costs will take you one step closer to living the life you've always dreamed of for yourself.
ARE YOU READY TO BEGIN YOUR SEARCH FOR THE RIGHT THERAPIST FOR YOUR NEEDS?
For more information on Dr. Logan Jones and how you can use your insurance for his services, call his practice at 646.798.8354 for a free phone consultation.
Dr. Logan Jones is a psychotherapist in central Manhattan. He provides therapy for stress, anxiety, depression, intimacy issues, and coaching for entrepreneurs, creative professionals, and adults who want to make positive changes in their lives. His passion is to help people find healthier perceptions of themselves and strengthen their relationships so that they may feel more peaceful, complete, whole, and safe. His practice is located near Flatiron, Chelsea, NoMad, Union Square and the West Village. Contact him today for a complimentary phone consultation.
Follow Dr. Logan Jones on Instagram for more daily inspiration: @drloganjones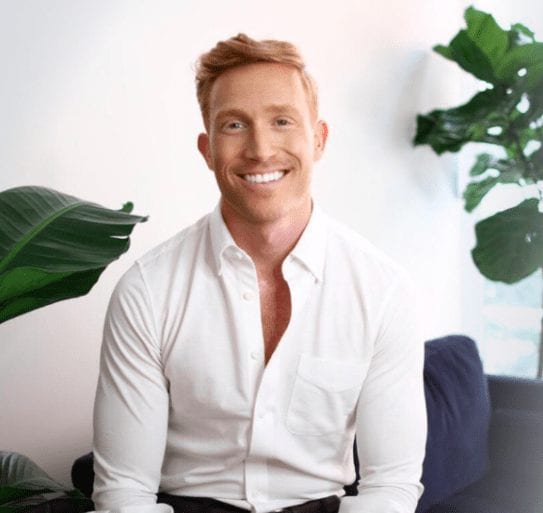 Dr. Logan Jones
is a psychologist in New York City. He utilizes a combination of cognitive-behavioral therapy (CBT) and insight-oriented psychodynamic therapy. His approach helps New Yorkers relieve symptoms and gain new insight.
No matter what you're going through, whether depression, anxiety, or PTSD, there is hope. If you are looking for therapy in NYC his psychotherapy practice is located in central Manhattan near Flatiron, West Village, NoMad Chelsea, or Union Square.