SELF-AWARENESS FOR ENTREPRENEURS: HOW TO DEVELOP EMOTIONAL INTELLIGENCE AND BECOME MORE SUCCESSFUL
SELF-AWARENESS FOR ENTREPRENEURS: HOW TO DEVELOP EMOTIONAL INTELLIGENCE AND BECOME MORE SUCCESSFUL
You had an innovative idea, this idea became your heart's desire, and this desire blossomed into your business venture. You're an entrepreneur, it's part of your DNA now. And now you're faced with new experiences — some of which you hoped for, and others you didn't see coming and wish you didn't have to confront.
While being in business for oneself is exhilarating, it also means living in flux – constantly adapting to change, course-correcting when necessary, and rolling with the punches. So how do you navigate this exciting, and and often uncertain time, all the while moving closer and closer towards success?
SELF-AWARENESS
As an entrepreneur, self-awareness is one of the most vital skills that you can cultivate so that you can begin feeling more grounded and successful. Becoming self-aware will help you work through the whirlwind of challenging experiences you'll undoubtedly face, with integrity, grace, a little less stress, and an abundance of  life-affirming compassion for yourself and others like you.
SELF-AWARENESS TIP FOR SUCCESS #1: Regard Mistakes as Learning Assignments
As an entrepreneur myself, I understand that it is hard to come to terms with the mistakes we make along the way. In the end, we are the ones that endure the consequences, both emotional and financial, both publicly and quietly. Self-awareness is something that can ground you, and it will help you to remember that mistakes are inevitable along your journey. Understanding that errors and setbacks are part of the nature of entrepreneurship will help in the process of growing your business, in managing your stress level, and in taking care of yourself at the end of the day.
Instead of looking at the mistakes and hardships as failures,  try to regard each mistake as a valuable learning lesson. Being overly self-critical, unforgiving, and ruminating on how you are "missing the mark" won't do you much good if you aren't able to rebound within a reasonable amount of time.
Make a note of the mistake, identify improvements that can be made, and then take action to resolve. And remember to power of living in the present moment.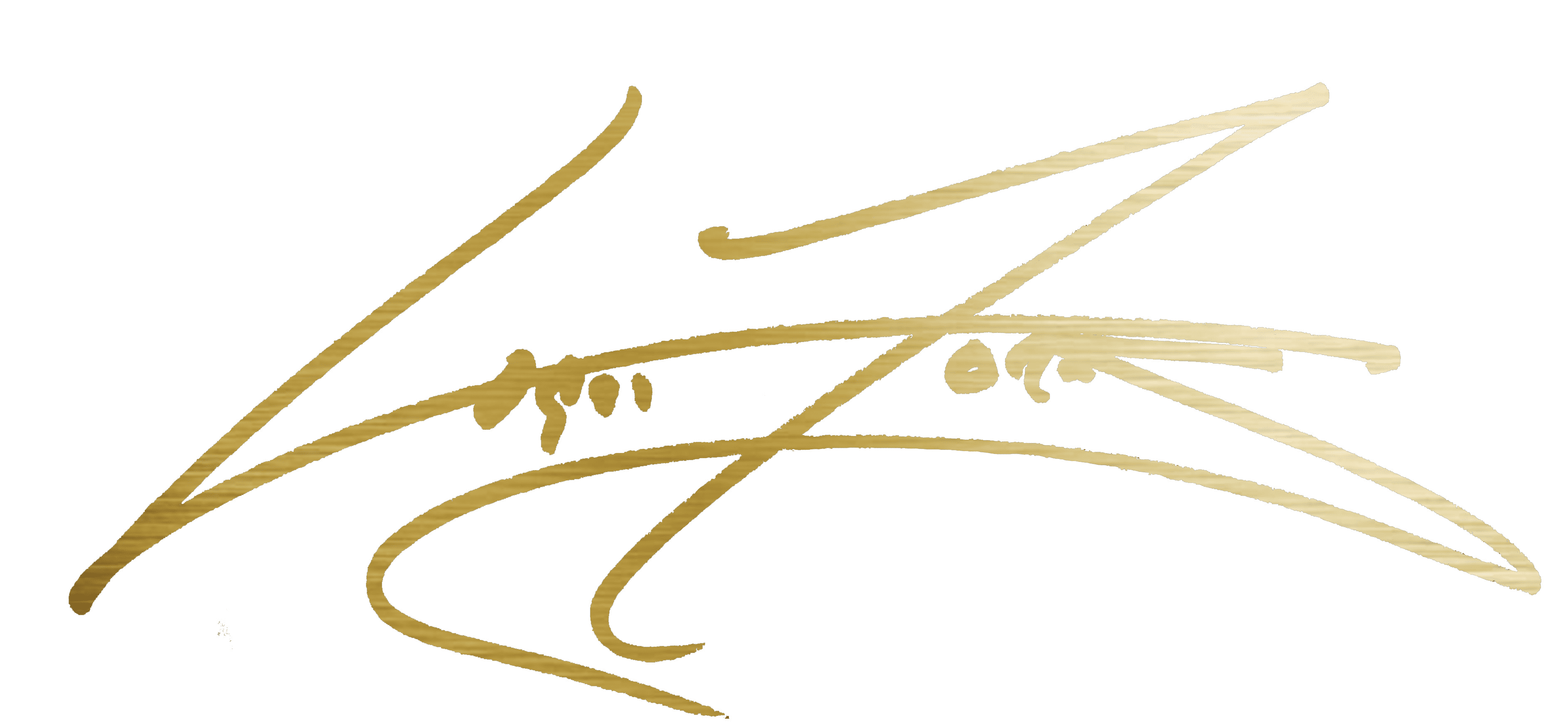 SELF-AWARENESS TIP FOR SUCCESS #2: Become Aware of Negative Thought Patterns
Most people tend to hold onto their mistakes, and fear repeating them. Unfortunately, this can become a self-fulfilling prophecy; what we defended against becomes true for us, and what give our attention to is magnified and tends to be what we attract and manifest for ourselves.  Therefore, if you're obsessing over your mistakes, you're more likely to create mental patterns that are fear-based, and ultimately, self-defeating. Try to become more aware of the repetitive nature of your thoughts you have about yourself or your business, and make efforts to make sure that your thoughts are positively aligned with who you want to be, and what you are working towards each and every day. You'll feel more energized, and be inspiring to others as a beacon of hope and motivational force with which to be reckoned.   
SELF-AWARENESS TIP FOR SUCCESS #3: Allow the Past to Stay in the Past, and Marvel at the Possibilities Ahead
Another helpful tip is to try to allow the past to stay in the past so as to allow for new circumstances and possibilities in the present to flourish. Remember that your idea or venture is innovative, life-affirming, and creative. Chanel the inner child inside you who wakes up wondering what is going to happen today, and allow the magic of living in the moment. As adults, we tend to wake up and start the day thinking we already know what is going to happen. This halts creativity and makes us shortsighted. Let go of any past mistakes or resentment and allow yourself to wonder at the marvels of what may unfold for you and your business. Don't lose the anticipation of what this new day might hold by falling into a cycle of dragging the past with you by pojecting your fears. Let go and live in the present so that you can tap into the excitement of life and your exciting venture.
SELF-AWARENESS TIP FOR SUCCESS #4: PICK AND IMPLEMENT A MEDITATION PRACTICE
Try meditating every single day. If you are not familiar with meditating, experiments with different practices. During your contemplative practice, if you notice attacking thoughts, like, "you suck at meditation," or "there you go again, you can't concentrate and calm your mind," take note of them, thank them for trying to help you (then remind yourself that those thoughts are not helpful), and then stop those thoughts right in their tracks. Acknowledge and release them, then replace them with beliefs that align with the powerful, highly effective, and fully capable person that you are. The practice of acknowledging and releasing negative narratives during your meditative practice will assist you in releasing the stories that are holding you back from growth and expansion.
Self-Awareness is being conscious of your thoughts, feelings, desires and actions.
SELF-AWARENESS TIP FOR SUCCESS #5:  Have Realistic Expectation… and Make Improvements Where You Can
An entrepreneur is self-aware so that he or she is able to recognize where they excel, and where improvements can be made. When you are aware of your own capabilities and struggles, the expectations surrounding the tasks at hand become more realistic, which neutralizes conflicting narratives that tend to to appear when things don't go as planned.
Remind yourself of your accomplishments, of things that you are grateful for, and the grand plans you have for yourself so that you may remain connected to the greatness you hold inside.
Get creative – try incorporating positive affirmation reminders in your phone's calendar to assist you in the process of changing your thought patterns. Replace the negative narratives with uplifting stories about yourself and your business venture. As you remind yourself of the your accomplishments, no matter how big and small, you will start to reconnect with your desire  and act accordingly, attracting the greatness that will propel you forward in your journey. Taking responsibility for your thoughts in this way is one of the most important steps towards transforming your experience from a stressful one to something positive and forward thinking.
Elevate your thoughts. Elevate your venture. Elevate the world.
DO YOU WANT TO DEVELOP EMOTIONAL INTELLIGENCE AS AN ENTREPRENEUR, OR  ARE YOU LOOKING FOR SUPPORT FOR YOURSELF, YOUR TEAM, OR YOUR BUSINESS VENTURE SO THAT YOU FEEL MORE SUCCESSFUL?
Dr. Logan Jones is a psychotherapist and motivational speaker in New York City. His services include therapy for stress, anxiety, depression, as well as coaching for entrepreneurs and creative professionals. Dr. Jones' guide entrepreneurs and individuals seeking growth by helping them to build healthier perceptions of themselves so that they may feel more accomplished, whole and successful in their endeavors. His practice is located in Flatiron adjacent to Chelsea, NoMad, Union Square and the West Village. Contact him today for a complimentary phone consultation.
Follow Dr. Logan Jones on Instagram for daily inspiration.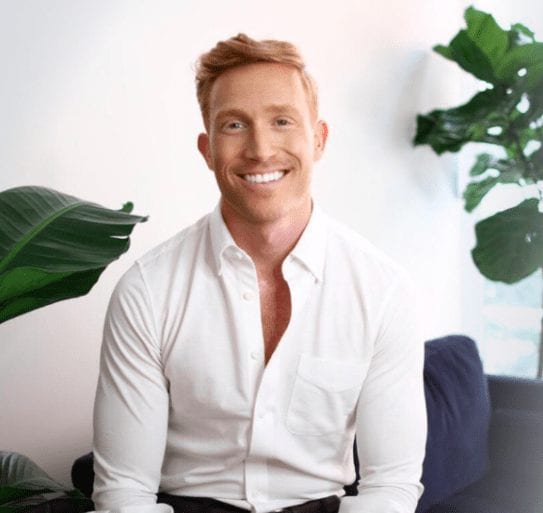 Dr. Logan Jones
is a psychologist in New York City. He utilizes a combination of cognitive-behavioral therapy (CBT) and insight-oriented psychodynamic therapy. His approach helps New Yorkers relieve symptoms and gain new insight.
No matter what you're going through, whether depression, anxiety, or PTSD, there is hope. If you are looking for therapy in NYC his psychotherapy practice is located in central Manhattan near Flatiron, West Village, NoMad Chelsea, or Union Square.
[et_pb_blog_extras blog_layout="block_extended" posts_number="3″ offset_number="0″ include_categories="121,113″ image_position="top" show_more="off" animation="top" _builder_version="3.0.92″ header_font_size_tablet="51″ header_line_height_tablet="2″ body_font_size_tablet="51″ body_line_height_tablet="2″ meta_font_size_tablet="51″ meta_line_height_tablet="2″ ajax_pagination_text_shadow_horizontal_length="0em" ajax_pagination_text_shadow_vertical_length="0em" ajax_pagination_text_shadow_blur_strength="0em" box_shadow_position_ajax_pagination="outer"]
<div class="et_pb_posts et_pb_module et_pb_bg_layout_light et_pb_blog_extras_3″>
<div class="el-dbe-blog-extra block_extended">
<article id="post-67881″ class="et_pb_post et_pb_post_extra et_pb_text_align_left et-waypoint et_pb_animation_top el_dbe_block_extended image-top post-67881 type-post status-publish format-standard has-post-thumbnail hentry category-entrepreneur category-mindfulness">
<div class="post-categories"><a href="https://drloganjones.com/category/entrepreneur/" rel="category tag">Entrepreneur</a><a href="https://drloganjones.com/category/mindfulness/" rel="category tag">Mindfulness</a></div> <div class="post-media-container">
<div class="post-media" style="background-image: url(https://drloganjones.com/wp-content/uploads/2018/03/sunrise.jpg)">
<a href="https://drloganjones.com/self-awareness-for-entrepreneurs-how-to-develop-emotional-intelligence-and-become-more-successful/" class="entry-featured-image-url">
<img src="https://drloganjones.com/wp-content/uploads/2018/03/sunrise.jpg" alt="SELF-AWARENESS FOR ENTREPRENEURS: HOW TO DEVELOP EMOTIONAL INTELLIGENCE AND BECOME MORE SUCCESSFUL" />
</a>
</div>
</div>
<div class="post-content">
<a href="https://drloganjones.com/self-awareness-for-entrepreneurs-how-to-develop-emotional-intelligence-and-become-more-successful/" class="abs-url">SELF-AWARENESS FOR ENTREPRENEURS: HOW TO DEVELOP EMOTIONAL INTELLIGENCE AND BECOME MORE SUCCESSFUL</a>
<h2 class="entry-title"><a href="https://drloganjones.com/self-awareness-for-entrepreneurs-how-to-develop-emotional-intelligence-and-become-more-successful/">SELF-AWARENESS FOR ENTREPRENEURS: HOW TO DEVELOP EMOTIONAL INTELLIGENCE AND BECOME MORE SUCCESSFUL</a></h2><div class="post-data"><p>SELF-AWARENESS FOR ENTREPRENEURS: HOW TO DEVELOP EMOTIONAL INTELLIGENCE AND BECOME MORE SUCCESSFUL   You had an innovative idea, the idea became your desire, and the desire blossomed into your business. You're an entrepreneur, it's part of your DNA now. And…</p>
</div>
</div>
<p class="post-meta"><span class="author vcard"><span class="et-pb-icon"></span> <a href="https://drloganjones.com/author/dr-logan-jones/" title="Posts by Dr. Logan Jones" rel="author">Dr. Logan Jones</a></span> <span class="divider"> | </span> <span class="published"><span class="et-pb-icon"></span>Mar 14, 2018</span> <span class="divider"> | </span> <span class="et-pb-icon"></span>0</p>
</article> <!– .et_pb_post_extra –>
<article id="post-67840″ class="et_pb_post et_pb_post_extra et_pb_text_align_left et-waypoint et_pb_animation_top el_dbe_block_extended image-top post-67840 type-post status-publish format-standard has-post-thumbnail hentry category-mindfulness category-depression">
<div class="post-categories"><a href="https://drloganjones.com/category/mindfulness/" rel="category tag">Mindfulness</a><a href="https://drloganjones.com/category/depression/" rel="category tag">Depression</a></div> <div class="post-media-container">
<div class="post-media" style="background-image: url(https://drloganjones.com/wp-content/uploads/2018/03/ocean.jpg)">
<a href="https://drloganjones.com/disrupting-negative-narratives-how-to-stop-negative-self-talk/" class="entry-featured-image-url">
<img src="https://drloganjones.com/wp-content/uploads/2018/03/ocean.jpg" alt="Disrupting Negative Narratives – How to Stop Negative Self-Talk" />
</a>
</div>
</div>
<div class="post-content">
<a href="https://drloganjones.com/disrupting-negative-narratives-how-to-stop-negative-self-talk/" class="abs-url">Disrupting Negative Narratives – How to Stop Negative Self-Talk</a>
<h2 class="entry-title"><a href="https://drloganjones.com/disrupting-negative-narratives-how-to-stop-negative-self-talk/">Disrupting Negative Narratives – How to Stop Negative Self-Talk</a></h2><div class="post-data"><p>DISRUBTING NEGATIVE NARRATIVE – HOW TO STOP NEGATIVE SELF-TALK "No one is perfect," "we all make mistakes," "fall to get back up." What do all these thoughts have in common? They remind us that life does not always go as planned, and mistakes are an inevitable and…</p>
</div>
</div>
<p class="post-meta"><span class="author vcard"><span class="et-pb-icon"></span> <a href="https://drloganjones.com/author/dr-logan-jones/" title="Posts by Dr. Logan Jones" rel="author">Dr. Logan Jones</a></span> <span class="divider"> | </span> <span class="published"><span class="et-pb-icon"></span>Mar 12, 2018</span> <span class="divider"> | </span> <span class="et-pb-icon"></span>0</p>
</article> <!– .et_pb_post_extra –>
<article id="post-67732″ class="et_pb_post et_pb_post_extra et_pb_text_align_left et-waypoint et_pb_animation_top el_dbe_block_extended image-top post-67732 type-post status-publish format-standard has-post-thumbnail hentry category-depression">
<div class="post-categories"><a href="https://drloganjones.com/category/depression/" rel="category tag">Depression</a></div> <div class="post-media-container">
<div class="post-media" style="background-image: url(https://drloganjones.com/wp-content/uploads/2018/03/sun-rise.jpg)">
<a href="https://drloganjones.com/5-self-help-books-for-depression/" class="entry-featured-image-url">
<img src="https://drloganjones.com/wp-content/uploads/2018/03/sun-rise.jpg" alt="5 Self-Help Books for Depression" />
</a>
</div>
</div>
<div class="post-content">
<a href="https://drloganjones.com/5-self-help-books-for-depression/" class="abs-url">5 Self-Help Books for Depression</a>
<h2 class="entry-title"><a href="https://drloganjones.com/5-self-help-books-for-depression/">5 Self-Help Books for Depression</a></h2><div class="post-data"><p>  5 Self-Help Books for Depression Depression is a very real and significant mental health disorder that can and should be treated. As a therapist, I work with clients every day, providing emotional support to help them get at the root of their depression and…</p>
</div>
</div>
<p class="post-meta"><span class="author vcard"><span class="et-pb-icon"></span> <a href="https://drloganjones.com/author/dr-logan-jones/" title="Posts by Dr. Logan Jones" rel="author">Dr. Logan Jones</a></span> <span class="divider"> | </span> <span class="published"><span class="et-pb-icon"></span>Mar 9, 2018</span> <span class="divider"> | </span> <span class="et-pb-icon"></span>0</p>
</article> <!– .et_pb_post_extra –>
</div>
</div> <!– .et_pb_posts –>
[/et_pb_blog_extras]
MAKE AN INVESTMENT IN YOUR LIFE